posted by Robbin
October 6, 2017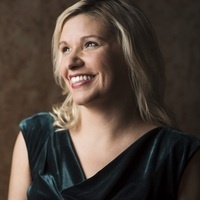 In the Irish Tenement Kitchen: A Lecture by Sarah Lohman
Sarah Lohman, an author, blogger, food historian, and museum educator at the Lower East Side Tenement Museum, ate like a tenement dweller for a week in 2009 by following an 1877 pamphlet titled "Fifteen Cent Dinners." She also lived as a 19th century Irish maid for a day. During her lecture, Lohman will discuss what domestic life looked like for immigrant families in New York City tenements.
Lohman's book, "Eight Flavors: The Untold Story of American Cuisine," explores the unique culinary history of America and how immigrant groups shaped the way Americans eat today. Copies of the book will be available for sale. Book signing 7–7:30 p.m.
This event is free and open to the public, but registration is required.
The museum would be grateful if visitors to this event would bring canned foods that will be donated to the Connecticut Food Bank to help end hunger in our community. 
This event is presented as part of "5 Events for 5 Years," celebrating the fifth anniversary of Ireland's Great Hunger Museum.
Tuesday, October 10 at 6:00pm to 7:30pm
 Quinnipiac University, North Haven Campus , North Haven Auditorium370 Bassett Road, North Haven CT 06473
Leave a Reply
You must be logged in to post a comment.