posted by Robbin
December 4, 2018
Do you wish to give your child insight into modern Western culture, social norms, ethical values and customs? Are you looking to enhance your child's social skills by either strengthening their confidence or teaching them to "tone it down a bit"? Is your child so shy that people think he or she is rude?Parenting a child in today's society is challenging, and our programs support the social skills, cultural norms and ethical values you are teaching your child at home. With the strong emphasis on STEM there is little time left for the development of critical social life skills necessary for our kids' personal and professional success. Good manners and emotional intelligence are not always modeled or reinforced in school or at home in a way we imagined.
This 3-hour programs is interactive and fun, and covers the following etiquette topics: Basic Manners, Conversation Skills, and Table Manners
How to Adult Boot Camp for Teens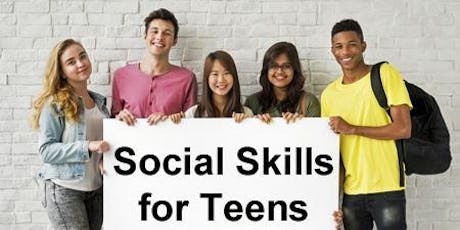 Omni New Haven Hotel at Yale
155 Temple Street
New Haven
REGISTER HERE
Organizer of Etiquette Boot Camp for Children
Included in 'The Best of the New for 2012' by Boston Globe Magazine, The Etiquette Academy of New England is an academic institution dedicated to enhancing social skills, improving communication techniques and developing leadership qualities necessary to succeed personally and professionally. Headquartered in Brookline, MA, our goal is to help further develop and refine the interpersonal skills needed to navigate the rapidly changing world.

For more information about The Etiquette Academy visit TheEtiquetteAcademy.org!